Mississippi Eye Care Taylor is located at 504 Easel St, Taylor, MS 38673. Get directions »
We are accepting new patients!
Mississippi Eye Care Taylor (formerly Eyes, etc.) proudly serves the Taylor and Oxford communities, and we want to help you achieve and maintain clear vision for years to come. Our experienced team of eye care professionals offers comprehensive eye exams, quality lenses and frames, and more. By leveraging advanced diagnostic technology, we are committed to improving the quality of life of our Taylor  community through enhanced vision. Our location is just minutes from Oxford, MS and is accepting new patients!
Give yourself the gift of clear vision — schedule your appointment with Dr. Elizabeth M. Darby or Dr. Justin Zampella at Mississippi Eye Care Taylor today.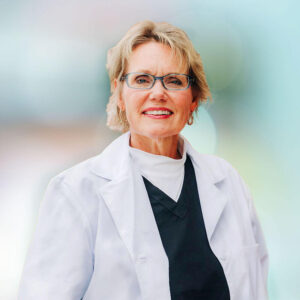 Elizabeth M. Darby, OD
Dr. Elizabeth Darby is a native of Lynchburg, Virginia. She completed an AAS in Medical Laboratory Technology and a BA in Chemistry while raising her family there in her hometown. She was also an ABO certified and Virginia licensed optician managing optometric practices.
As an 'empty nester' she left Virginia and moved to Memphis where she completed her Doctor of Optometry at Southern College of Optometry. There, she received numerous awards including Clinician of the Year.
With her extensive background, Dr. Darby pursued opening a private practice of her own after graduation. Her first practice was in Pensacola and then back in her hometown in Virginia. Both practices were very successful and passed on to other Southern College of Optometry graduates. She and her husband, Jim, relocated to Mississippi in 2014. Jim's roots were in Mississippi as were many of the grandchildren. Dr. Darby now practices full-scope optometry at her practice in Taylor. Her professional affiliations include the American Optometric Association and the Mississippi Optometric Association.
During her free time, Dr. Darby enjoys spending time with her husband, children, grandchildren, and her precious Schnauzer Bella Bea. She also loves the Memphis Grizzlies and college football.
Elizabeth M. Darby, OD
Justin Zampella, OD
Prior to landing on his professional path, Dr. Zampella attended The University of Mississippi, where he was on the drumline for The Pride of South Marching Band. He then attended the Southern College of Optometry in Memphis, TN and completed his doctorate in 2017. For the past six years, Dr. Zampella has been dedicated to providing exceptional eye care to the communities of Bruce and Grenada, MS.
He has focused his practice on advanced dry eye treatment and ocular disease, gaining valuable clinical experience during his rotations at the James H. Quillen Veterans Hospital in Johnson City, TN, and Mountain West Eyecare in Salt Lake City, UT. As a committed professional, Dr. Zampella is a member of the American Optometric Association, Mississippi Optometric Association and the Contact Lens Society of America. He is also bilingual, having completed a bilateral exchange in Spanish at the Universidad San Francisco de Quito in Quito, Ecuador in 2011.
Beyond his passion for optometry, Dr. Zampella is happily married to his lovely wife, Maggie, and shares his home with their beloved dog, Z.
Justin Zampella, OD
Hours & Contact
We are located at 504 Easel Street in Taylor. Come visit us today!
Wednesday
8:30am - 5:30pm
Follow Mississippi Eye Care Taylor